New year, new you? Resolutions and intentions already out the window? Hitting New Year reset again even though it's only February? January been more of a re-tox than detox? Don't worry, you're not alone! A study by BUPA found only 12% of people have stuck at their resolutions. So what can we do about it?
Self care has become a real buzz word in the wellness sphere over the last few years, gaining more and more momentum. I thought it was high time I let you guys know what Self Love trends you should be looking out for in 2017 and why self care or I prefer to call it, Self Love, is so important. You never know, there may even be one you can actually stick to.
OK let's start at the beginning. What is Self Love?
noun
noun: self-love
regard for one's own well-being and happiness.
When we talk about Self Love, many people may have to drag their minds out the gutter, yes that means you :-) We're not talking about the sort of self love which requires a box of kleenex but rather the act of nurturing oneself and looking out for one's own well-being and happiness.
Why is Self Love important?
Self love is more than just taking time for yourself; it's about getting to know yourself at the deepest levels. Being able to tell when you are under too much pressure and being able to nourish yourself before the strain turns into a stress fracture or breaks you completely.
.
Here are my top 5 trends to look out for and try for 2017.
1. FOGO (Fear Of Going Out.)
FOMO (fear of missing out) used to the the go to hashtag but now FOGO is taking over. We're not talking about agoraphobia here, but tapping into the growing trend for staying in, sobriety and generally doing less. FOGO has been bobbing around since 2015 with many people bucking the YOLO and FOMO trends by running a luxurious bath and falling into a beautiful scroll hole on instagram. Doing less and not feeling bad about it is a real Self Love treat. Taking your foot off the accelerator and slowing down, even for one night a week is an important part of any Self Love routine.
2. Cupping, Crystals and Energy Healing.
2017 and woo-woo wellness goes mainstream. I have been into crystals since I was a young girl, running my fingers through the bowls of stones at my local shop was one of my favourite things to do, often throwing a shit fit if my Mum wouldn't let me stay longer than a couple of minutes. 2017 is the year of acceptance of the more "out there" treatments. Watch out for the rise of women's circles, energy healing, breath work, cupping and crystals as we move through the year. People's lives are so busy now that they seem to be more willing to try new things to destress and find inner peace.
Why not try something new as part of your Self Love routine? A good place to start is by checking out some of the events or products on offer at She's Lost Control, in Hackney East London.
If you wanted to try cupping, I can recommend booking with Milan Skamene who I have had treatments with at Shine, in Newington Green, London
I offer private Reiki treatments too, if you'd like to try energy work.
3. Collagen Supplements.
Yep, you heard it here first. Collagen, although not a new supplement, has been pipped to be the "It" ingredient of 2017.
Collagen is one of the building blocks of the body, with approximately 30% of your body being made up of this fibrous protein. It's found in muscles, bones, skin, blood vessels, digestive system and tendons. There are in fact, 16 different types of collagen found in the human body. With studies showing it can help improve mood, skin and more, it is seeing a huge revival with collagen powders popping up in health food stores and smoothie bars the world over. Jennifer Aniston is an advocate adding it to her morning smoothies, so you know it's going to go mainstream quicker than you can say, "hipster trend alert".
As the year progresses you will see people incorporating it in their Self Love routines, drinking Korean style, as well as applying it in creams, lotions and taking supplements. Move over kale and quinoa there's a new kid on the block.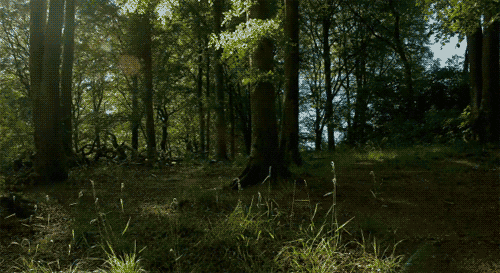 4. Forest Bathing.
I have to admit I was very disappointed when I realised Forest Bathing did not mean taking a bath in the forest. I once had the amazing experience of taking a hot bath, six foot up a tree, in the middle of a private forest. Apart from accidently giving a free peep show to a shocked loca,l in a neighbouring field, riding a horse the whole experience was epic! Anyway that's enough embarrassing stories about me.
People are saying that "Forest Bathing" is expected to get as popular as yoga! So I guess we better find out what it is.
Forest Bathing is immersing oneself in the leafy, green woodlands and taking in the calming effects to help relieve tension, stress and reconnect with nature. "The term forest bathing comes from the Japanese shinrin-yoku, which means taking in the forest atmosphere. In Japan, "forest bathing" is now recognized as an excellent way to improve mood, increase energy levels, improve sleep patterns and reduce blood pressure." says Steve Whysall of theprovince.com.
If you're a London local why not try a long walk in Richmond Park, Walthamstow Marshes or heading to Epping Forest for a day of Forest Bathing?
Alternatively if yoga is your thing, you could try Pure Yoga Zone's Hiking and Yoga days. A perfect way to get some stretching and nature in your life!
5. Inflammation Fighting Foods
This trend will continue to get stronger as we go through 2017.
2016 we saw the rise of Ginger and Turmeric, as they were hailed as the go to ingredients to fight inflammation, colds and improve digestion. Other anti inflammatory trends include favouring a plant based, vegan diet over the inflammation causing meat and dairy heavy low carb diets that have been so prevalent for the past few years.
Dr. Hu. on the Harvard Health Publications, notes in particular fruits and vegetables such as blueberries, apples, and leafy greens that are high in natural antioxidants and polyphenols—protective compounds found in plants are all anti inflammatory.
He continues, "Studies have also associated nuts with reduced markers of inflammation and a lower risk of cardiovascular disease and diabetes. Coffee, which contains polyphenols and other anti-inflammatory compounds, may protect against inflammation, as well."
Well thats it, there are my predictions. Coffee?! Good for you?! This is the best news I have had all year! Try adding more fresh fruits and vegetables and the occasional americano to your self love routine.
One of my favourite new places to grab a cup is KHP Coffee House. Peter the owner is awesome! Pop in if you're passing by and support local businesses.
A version of this blog was lovingly recreated over on the Obonjan Journal - you can read it here. Obonjan is a unique island destination just of the coast of Sibenik in Croatia. It's all the things you love in one place. A mixture of wellbeing and recovery, DJs and live music, tempting food and drink, comedy, cinema, talks and workshops, art and installations, sports, and boutique retail. If all of this stimulation gets too much, you can always dive into the Adriatic Sea, take a snooze beneath the pines or hideaway to watch the sunset. With secretive coves to explore and winding paths that lead to tranquil, sun-kissed clearings, the island has a distinctly easy-going atmosphere. Sounds like your kind of thing? Obonjan is open from 23rd June - 3rd September and you can book here.